Reliable transport protocol for XTI over ATM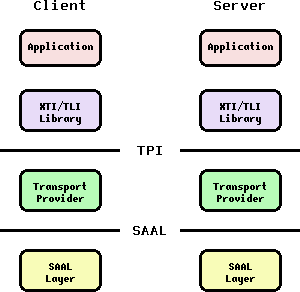 Student: Gopala K. Tumuluri 11/1999, now at FORE Systems
Purpose: Build a reliable transport protocol for ATM
Method: Enhance the XTI library layer that sits between applications and the ATM transport protocol so that it implements reliability, which is otherwise lacking in ATM protocols. Two different enhancements: (1) Based on SSCOP, originally intended only for low-bandwidth signalling over ATM, and (2) completely new sliding-window protocol that takes advantage of the fact that ATM guarantees in-order delivery.
What the student learned

The entire development cycle for a nontrivial project: design, development, testing, and documentation. (This part took considerable cleverness.)
Writing technical reports.
Appreciation of the complexities of reliable transport protocols.

Software resulting from this project is being used by FORE systems in its proprietary products.