Forms design package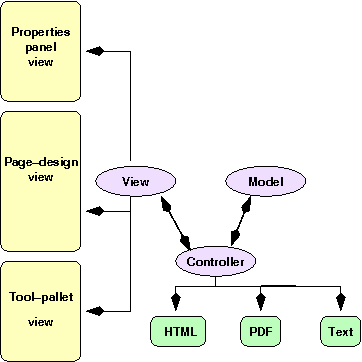 Student: Nolan Whitaker.
Purpose: Design and implement an interactive forms-generator package that lets designers build forms and output them in multiple media formats, including paper, PDF, and HTML.
Method: Model-view-controller paradigm in an object-oriented programming language.
What the student learned

Tools: Apple Cocoa software-development framework, XCode
Language: Objective-C
Techniques: Strict adherence to the model-view-controller paradigm

Code and documentation can be found at this site.