Linux file undelete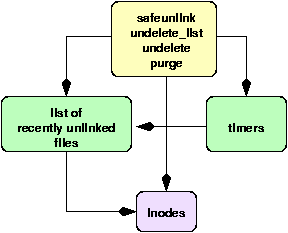 Student: Samir Raizade (2007).
Purpose: Implement file undelete in Linux.
Method: Change the implementation of unlink to add the affected inode and its path name to an in-core list, without decrementing the usage count of the inode. Start a timer that on expiration completes the deletion. Provide an undelete system call.
What the student learned

Linux VFS layer.
Linux timer structures.

Code and documentation can be found at this site (not yet complete).