JDBC Driver for QDDB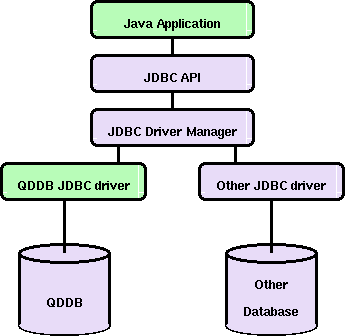 Student: Uma Krishnan 7/2000.
Purpose: Implement a Java Connectivity package for the QDDB (Quick and Dirty Database) package.
Method: Implement about 15 of the 120 JDBC methods in order to let Java applications submit limited SQL queries to retrieve tuples from QDDB databases. QDDB allows replicated values in attributes and structured attributes, both of which make this project harder.
What the student learned

QDDB structure
JDBC structure
Technical writing skills in preparing and packaging the resulting code.