Libraries for dynamic parallel computation with PVM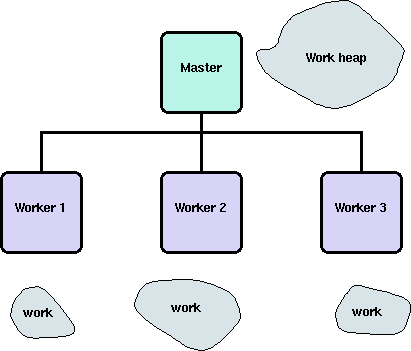 Student: Ping Zhang 11/1997, now at Lexmark
Purpose: manage a work heap for distributed computation with load balancing and reliability.
Method: The PVM library is used to initialize many workers on different machines and to communicate among those workers. A master maintains the heap of work, sending new work to workers as they finish previous work. The algorithms are packaged as a set of libraries for clients written in C, C++, Fortran, and Java.
What the student learned:

Using the PVM package.
Object-oriented programming in C++ and Java.
Designing and implementing the API for problem heaps (this part required significant cleverness).
Coding and debugging a large, multi-machine project.
Application of the library to a research application in Mechanical Engineering.
Writing up the project (including a published journal paper) and packaging the resulting tools.