MUSE: A Collaborative Editor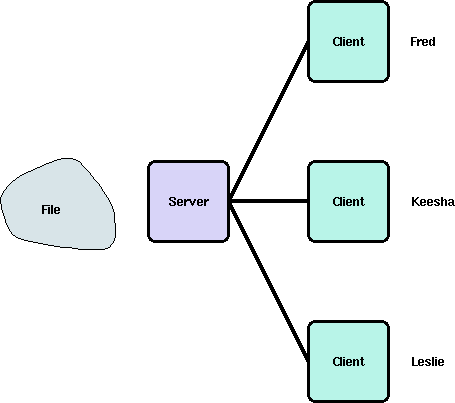 Student: Sachin Mullick 11/1998, now at SCO Unix
Purpose: build a multiuser text editor that provides computer support for collaborating teams of users.
Method: A central server accepts connections from clients, each of which is a text editor. The server keeps track of which files are being edited by more than one client. Regions of files are locked while they are being edited. Users see different color text to distinguish parts of the file that the user has locked, other users have locked, or nobody has locked.
What the student learned:

Using the Tk/Tcl language.
Building a simple but fairly complete text editor.
Designing locking, caching, data-storage strategies. (This part required significant cleverness.)
Writing up the project, presenting a poster session, and packaging the resulting tools.