An LDAP back end for SAT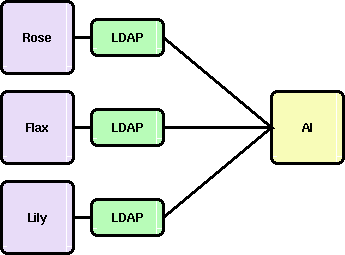 Student: Himanshu Shah 6/2000, now at CISCO Systems in San Jose, CA.
Purpose: Replace the custom back-end database for SAT (System Administration Tools) with an industry-standard LDAP (Lightweight Directory Access Protocol) database.
Method: Organize the SAT relations into an appropriate LDAP structure and populate them. Modify the SAT routines (both C and Perl) that access and modify the data.
What the student learned

LDAP: organization of data, protocol for accessing data
SAT: structure of the software
Technical writing skills in preparing and packaging the resulting code.