Cycle-server at home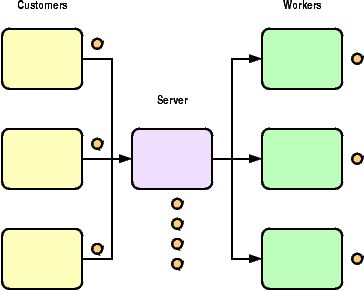 Student: Ramya Sethuraman (2003).
Purpose: Design and implement a facility so customers can provide embarrassingly parallel problems and a server can coordinate workers with web browsers as they solve those problems.
Method: CSAH involves a server (WebService) with an API to customers (with work to be performed) and workers (with cycles to donate). CSAH has web pages for customers and workers. Applications must implement a specific interface that includes functions that the server, customers, and workers need to call. Applications are serialized and sent among these parties.
What the student learned

Tools: Microsoft.NET, ASP.NET, Windows Forms control, Microsoft Access
Language: C#
Techniques: Distributed computation, documentation

Code and documentation can be found at this site.