Data structures in IO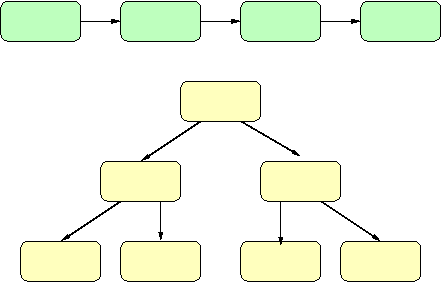 Student: Everett Boyer (2017).
Purpose: Built actions (like routines) for lists and trees in the Io language, designed by Raphael Levien in 1989 and described in Advanced Programming Languages by Finkel.
Method: Use the

Amalthea

compiler (created by Martin Sandin in 2003) with comments based on ML type notation to build actions that manipulate lists and binary trees.
What the student learned

The Io language (quite intricate)
ML-style type notation
Technical writing

Code and documentation can be found at this site.